About
---
Profile
TwinL is a unique alliances, mergers and acquisitions (M&A) advisory firm focused on middle market companies in France, China and Europe. We provide start-to-finish sell-side and buy-side advisory services to companies across a broad range of industries within market value from €2 million to €30 million. Due to our high success rate and marketing-driven approach to M&A and Alliances/Joint-Ventures, we continue to attract clients from every sector of the economy. With €2 Million in assets, TwinL enjoys a strong financial background and an impeccable reputation for integrity and creativity; TwinL is often preferred to assist owners and CEOs in the confidential acquisition or sale of mid-sized companies that requires the entrepreneurial spirit of TwinL' Team.
Values
As Client, your interests always come first. Our experience shows that if we serve our clients well, our own success will follow. Integrity and honesty are at the heart of our business: we will only commit to missions that we believe will be successful and thus, you can be assured that when we enter an engagement, we fully believe that we can complete it successfully. We stress creativity and imagination in everything we do for you and your company. All clients' information remains private and guarded until a qualified candidate signs a Privacy agreement.
Team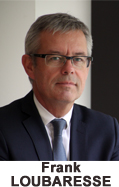 Frank leads TwinL as CEO and has extensive experience conducting acquisition and divestiture transactions involving middle-market companies. Prior to joining TwinL, Frank spent 5 years servicing ClientLogic Corp (newly Sitel corp), a world leading BPO company in the Customer Services industry, as CEO Asia-Pacific and Senior Vice-President Europe. Early in his career, Frank was founder and CEO of his services company between 1985 and 1999; with this background, he brings to TwinL a strong entrepreneurial skill that makes the difference with others M&A advisory and an international network to utilize in his projects. Frank holds a Bachelors' degree in Business Law from the Paris II University in France and an executive MBA from the University of Sydney.
---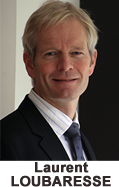 Laurent joint TwinL in 2002 as founding Partner; prior TwinL, Laurent was Managing Director and CFO in its own outsourcing company, managing several acquisitions and divestitures as well as BPO deals in Europe. As Partner of TwinL, Laurent is involved in every deal and focused primarily on business valuations, TwinL's compelling sell-side books and overall project management for merger and acquisition purposes. His entrepreneurial background, tenacity and talent for developing trust among all M&A parties enable Laurent to bring about profitable results for clients. Laurent holds a Masters' degree in Tax and Business Law from the Paris II University in France.
---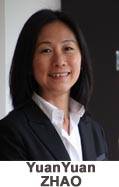 Yuanyuan holds a BA in Accounting from the Wuhan Zhongang University of Business & Finance and a MBA from the Beijing UIBE.
She is also graduated from the Nice University (France) after having completed a DESS of Finance.
Living half in China and in France these last 20 years, Yuanyuan is in charge of assignments dealing with our Chinese clients and partners, valuation, negotiation support and strategic advisory.
---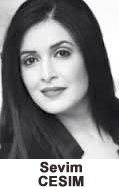 Sevim joined TwinL in 2015 as Consultant Director after having spent 6 years in England as an Executive Director and Board Member of L'Ambassade Limited in London and as a Corporate Executive of Glasgow Rangers Football Club in Scotland during their IPO process (Floatation on the Alternative Investment Market of the London Stock Exchange). She was also appointed Company Secretary of several English companies in London. Beforehand, she held several positions in law offices in Lyon. Sevim is involved in all international operations through her network in London and her knowledge of common-law country accounting rules (UK and US GAAP). She holds a Capacité en Droit from Lyon III university and a Certificate in Corporate Finance from CISI and a Certificate in Finance Accounting and Business from ICAEW in London.
---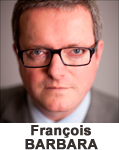 François has a 26 years background in the fields of communication (NRJ Group, co-founder of the agency Salines acquired by Public System group, 13 years as CEO of Public System's subsidiaries in PR, Event and Digital Communication).
He is co-founder of the United Agencies Network and has an expertise of the Advertising and Digital market in France and Europe.
Graduated of the Executive MBA from HEC Paris (E97) and of the Program in Advanced International Relations at CEDS, François is also temporary teacher for the Executive MBA from HEC Paris in Shanghai, Doha and Paris, and co-author of:
« Guide pratique de l'Intelligence économique, la méthode Madie ». Edition Eyrolles, 2010. Preface by Alain Juillet, former high ranking official in charge of Business Intelligence.
« L'intelligence économique au service de l'innovation ». Edition Eyrolles, 2014. Preface by Jean-Marc Gaucher, CEO of Repetto.